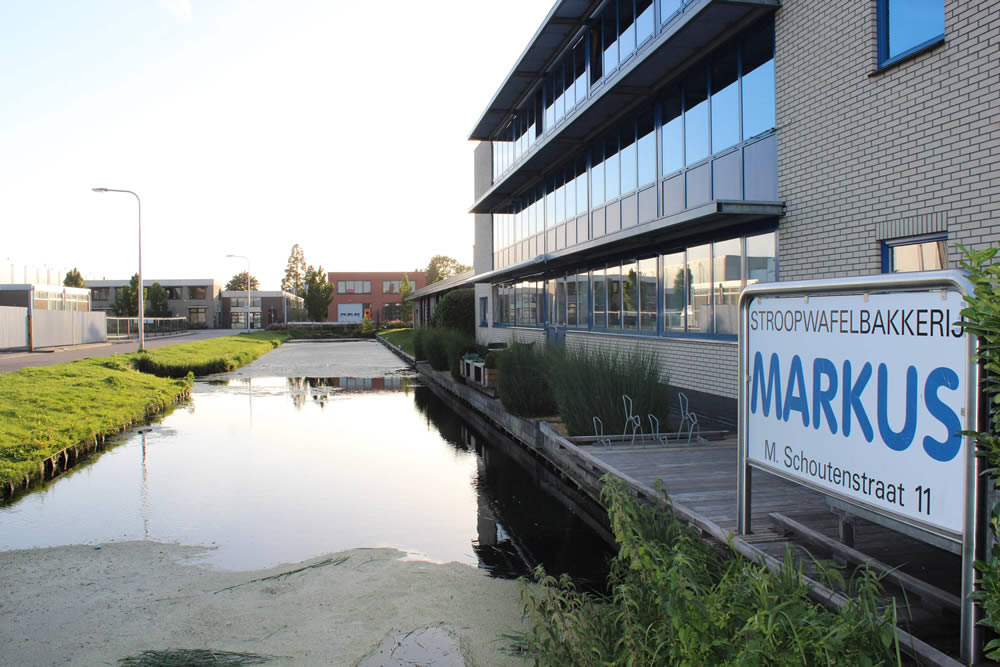 History
Syrupwaffle bakery Markus was founded by Leen Markus in 1968. In the ninetheenth century the image of the syrupwaffle was not as positive as it is today. It was seen as a cookie for the poor. Markus wanted to change that and bake syrupwaffles of high quality. As many entrepeneurs, Markus started in an empty shed. The demand for his syrupwaffles grew so quickly, that he bought a building on the Maartenschoutenstraat in Waddinxveen, nearby Gouda.
His son Martien took over the company in 1988. Under his wings, the company became innovative with modern machines and passionated employees. Soon son Rob will take over the company, so syrupwaffle bakery Markus can build on three generations of experience and craftsmanship.
Every day we bake more than 60.000 syrupwaffles and transport them throughout Europe. Our main focus is supplying marketmen in Holland so they can present their customers fresh syrupwaffles. Therefore more and more people enjoy the typical Dutch cookie.